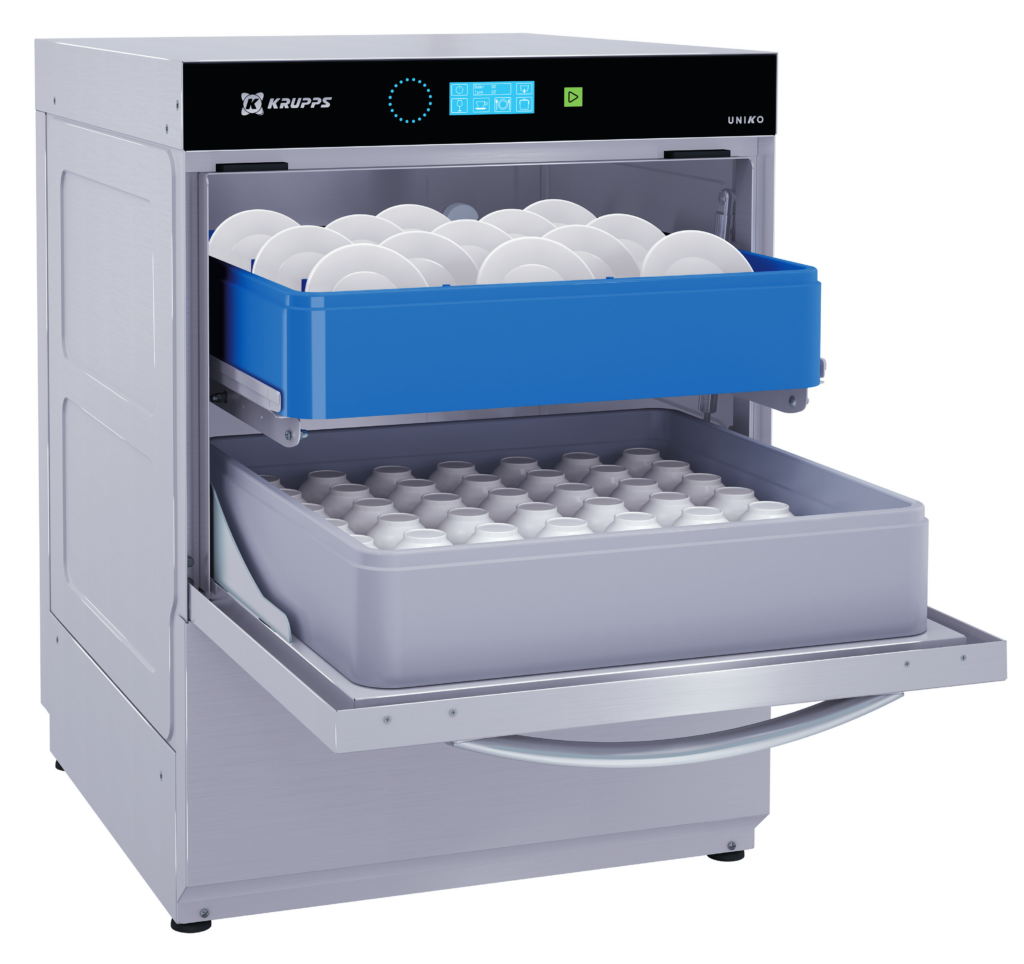 DOUBLE Load is the new accessory we have created to increase the washing capacity of your dishwasher by optimising space.
Cups and glasses piling up everywhere waiting to be washed will finally be just a bad memory!
Choosing DOUBLE Load you have two baskets to wash twice as many crockery items in one cycle, saving time and offering your customers a better service.
If you need more space, for example to wash glasses, plates or pots and pans, don't worry, DOUBLE Load is equipped with a practical retractable mechanism that allows you to use your dishwasher to its full capacity, without obstacles.
One accessory, a lot of benefits for your business!
Watch the video to find out how it works: